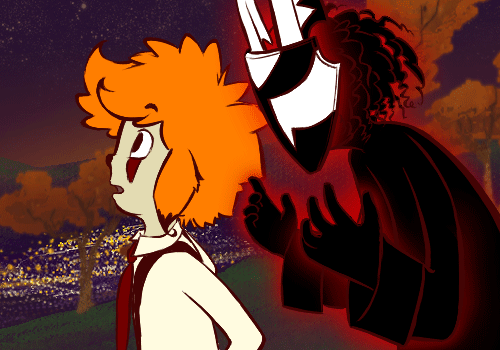 Jasz:
This must be the place then, right?
Mate:
Under the guise of potatoes the budding ones materialize like mascara.
Mate:
Remotion in the subtepid darkness of longing, the young ones rejoiced but dumplings long for more! Removal of tranquility is pleasure.
Jasz:
Are you... doing an impression of Silver? Or...?
Mate:
Removal of the serene overabundance. Befuddlement can radiate cats of light while the young ones escape the killer flora. Omit serenity, is simple!
Jasz:
Oh god I think I broke him. D-don't worry, I'll find help.
Uh
Uhhhh
Ok, there's people over at the building so—
Mate:
Buffalo buffalo Buffalo buffalo buffalo buffalo Buffalo buffalo.