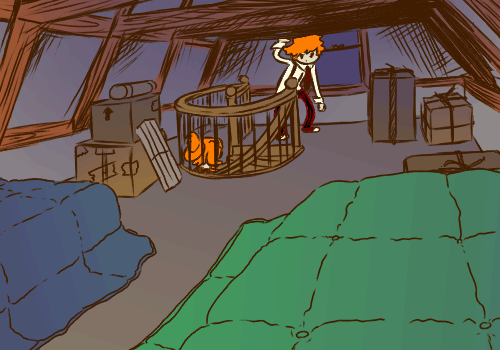 Malicent:
Why were you gallivanting about Aunty's house in that burglar getup?? If she found you, she'd've blown your head clear off your shoulders.
Jasz:
No, no, no. I was a ninja. Ninjas are totally different.
Anyways, I couldn't go in the front door or she'd have tried to get more money out of us.
Malicent:
No, she wouldn't.
Malicent:
No, she's drunk off her wrinkled, saggy, tobacco-pickled, pruney ass.
Malicent:
Why are you back so early, though?