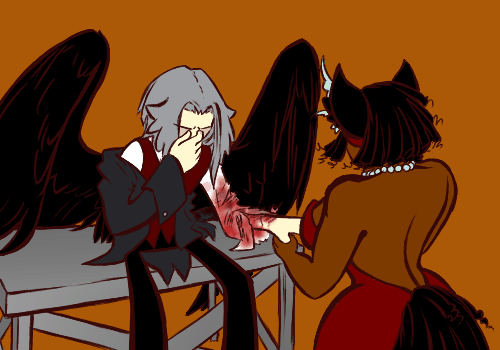 Silver:
You don't understand. This shirt can still be mended.
Mammy:
Sweetie, ya needa cut the crap. Y'all getting blood all over the place. That's not alright, alright?
Silver:
You're just making more work for me.
Mammy:
Work? Naw, you wanna know what's work? Work's when y'all come all up in my infirmary and paint errything all red n shit. That is work.
Mammy:
Ok, keep holding still and lemme--
Silver:
...yes... Ma'am...y