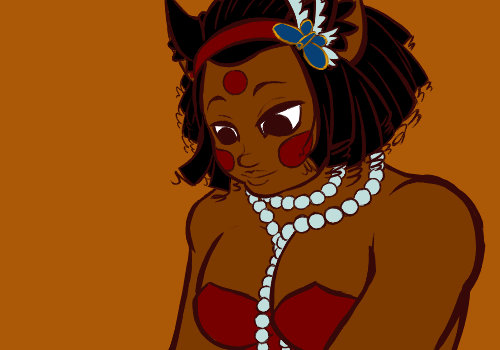 Mammy:
See, sweetie? It's so much easier when you cooperate.
You wanna tell me what happened?
Silver:
Yusuf came to the conclusion that I need to "jump into port" and proceed to "bust my conk" on a bit of first hand experience.
Mammy:
So you busted it... while busting your... conk.
Mammy:
Well I never did see a conk, but you sure as hell busted something.
What on god's green earth did he have you doing? Ranunculi rounds? I'll be damned if I ever saw one of them get riled up enough to nail a heavy hitter like you.
Silver:
I was caught off guard.
Silver:
Again, I was caught off guard.
Silver:
I reiterate,
I
was
caught
off
guard.

Mammy:
Whatever you say, dear.
Whatever. you. say.
I'm jus' sayin' that shit's far-fuckin-fetched, s'all.
But whatever, boy. I'll take your word for it.
Silver:
Good.
May we please proceed? I would hate for you to fail at practicing your own preaching in retrospect when it comes time to clean.
Silver:
The longer we babble, the more you have to clean.
Mammy:
I ain't doin' shit if you're gonna take that fuckin' tone.
Try it again, boy.
Silver:
...Sigh. Would you be so kind as to mend my lacerations, oh medi of mental. Swami of surgery. Madam of—
Mammy:
Ok, ok, good enough. Sit your ass still.