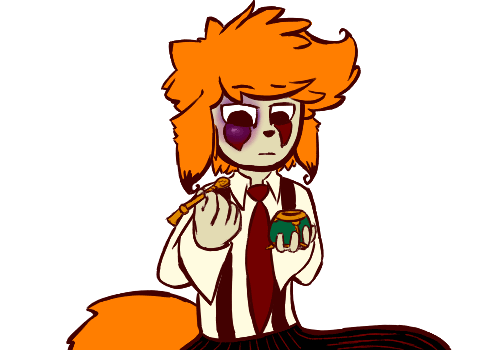 Jasz:
Live here? Ha. Thanks, but I don't live here.
Jasz:
In fact, I need to figure out how I even got here. Wait, if it's all just a dream, couldn't I just wake up? OH.
Oh man, I just realized this isn't permanent. Oh thank god, I thought I'd be stuck looking like this forever.
Mate:
Uhm, well, it kinda depends. We could ask Mrs Serol. She stays at Muse Manor.
Jasz:
Muse Manor? Wait, the bird guy was going there, wasn't he? Perfect. I need to give him a shiner of his own.
Mate STOP
You seem to know how things work STOP Can he use the keys to open another door out of there QUERY
-Weird-kid-in-the-corner
Reader
Mate:
Ok, fine. I don't suppose you know how to use keys yet, do you?
Jasz:
What idiot doesn't know how to use a freaking key?
Mate:
We should be able to get out of here if--