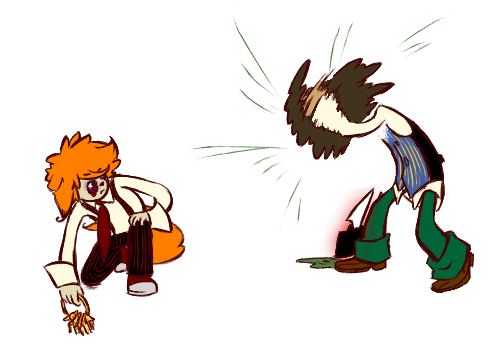 Jasz:
Why are you being such a jerk so suddenly?
Mate:
ME??
..................
Calm down. It's just a dream. Got to be neutral.
I just....
I don't get why so many clueless people become Phantasmagorians.
Jasz:
Feel free to fill me in some time, then. Geez. Everything happened so suddenly, I'm not completely sure what's going on. But you know what? We're here now. I'm not gonna leave Malicent hanging, so where's the door I have to stick these in?
Mate:
Sigh.
The keys make the door.
Jasz:
Wh--
..................Forget it. I'm not even going to question it. Ok, how do I go about doing that?
Mate:
You just... do.
I don't know, I've never used them. I can't. Not yet, at least.