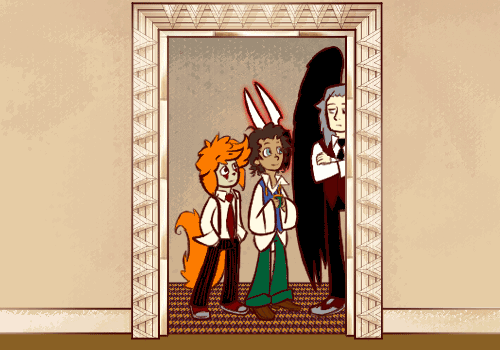 Silver:
How is it that you caught onto the timezones so quickly, if you don't mind my asking?
Jasz:
Haha, well, I deal with them a lot when running mail routes.
Silver:
Oh? So you travel far, then?
Jasz:
Yeah, It's tricky because flying is a lot faster than other travel, so I have to stay on top of it. It's been really Confusing here, though. I can't even tell which way is north. The stars are completely different, and it seems like day should be breaking soon, but it isn't. I don't think we're in Hungary anymore.
Jasz:
An antique Voyager 736 biodiesel aquatic canard.
Mate:
You're really young, though. That's.... kind of odd.
Jasz:
Well, there aren't really any laws or regulations against it in Europe anymore, or against much of anything, really... So...
Mate:
...yeah. I know what you mean.